K-VON Special Presentation
Multiple Dates & Times
Early Show 16+/Late Show 18+
Early Show 16+/Late Show 18+
Get Tickets
Details
Comments
Event Stats
Early Show 16+/Late Show 18+
Event Description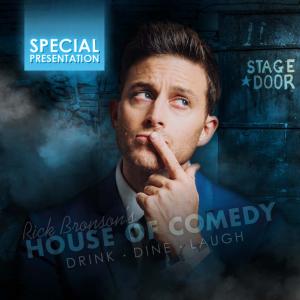 Credits:


Netflix


Dry Bar Comedy Special


Last Comic Standing


Special Presentation Performance – No Passes/Coupons/Groupons Accepted
**2 Menu item minimum per-person in the Showroom**
Please check in at least 15 minutes prior to showtime or your tickets may be sold, (only in case of a complete sellout). If your group is 4 or more please arrive 30min prior to showtime or your group may be broken up to seats available.
If your ticket is sold you will receive a full ticket credit to use for any other performance. If your ticket is not sold there are no refunds. There is a 2 menu item minimum purchase per person in the showroom.
Service fees and tax to be applied in cart. Groups of 6 or more are subject to a 20% automatic gratuity charge. Performer may change without notice.
Tickets are non-refundable after purchase. Performance may change without notice.
About K-Von:
K-von is the most famous Half-Persian comedian in the world.
Millions have seen his appearances on NETFLIX, NBC's 'Last Comic Standing', and his popular TED Talk. He just received a standing ovation while filming his 'Dry Bar' Comedy Special.
He's coming to town to deliver a hilarious comedy show + sign his new book (full of funny stories & great unsolicited advice!)
K-von's style is versatile yet relatable with storytelling and high-energy performances about a variety of mainstream topics.
Join the Conversation
Follow the event with #DrinkDineLaugh